Eat At Joe's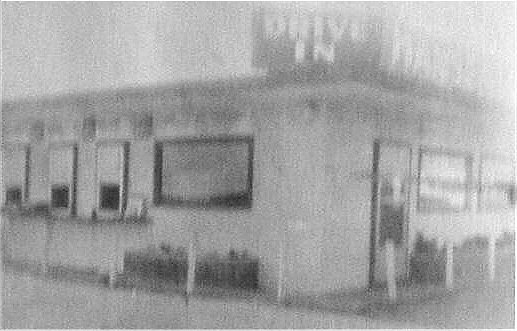 Anybody remember this place? Our home away from home. Joe Hansen (now deceased) put up with our shenanigans, girl chasing, obsessive coffee drinking (for a single nickle) mostly with a smile. Joe understood that we didn't have much money, and if we'd buy an occasional "Pizza Burger", that would keep us in pretty good stead with him. If a guy needed a ride back to the radar station, all he needed to do was find his way to Hansen's, and sooner or later somebody would drop in on the way back.

Hansen's is gone now, giving way to a fairly extensive revamping of the US 83/US 52 bypass interchange.

Does anybody have a better photo of Hansen's than this one? There has to be something better than this somewhere.

Does anybody know the whereabouts of any of the girls that worked there:

(These are from the 1957-1960 time frame)
Fran (Last Name?)
Gidget (Darlene ???)
Shirley Semmon - lives in Minnesota
Betty Travis - lives in California

Others whose names I can't remember.

If anybody knows of the whereabouts of these girls, please contact me: gmcmanus@bwcinet.com.